Prior to attending the Emerald City Comic Convection (ECCC), I had never been to a comic book convention before. Sure, I've attended the Penney Arcade Expo (PAX) the past few years. I even once attended MacWorld Expo back in the hight of the Steve Jobs era. But never once, in all my comic book collecting years, had I been to a comic convection. In recent years I've discovered renewed interest in collecting and reading old Transformers comics. I decided that it was time to change that and attend my very first comic convention.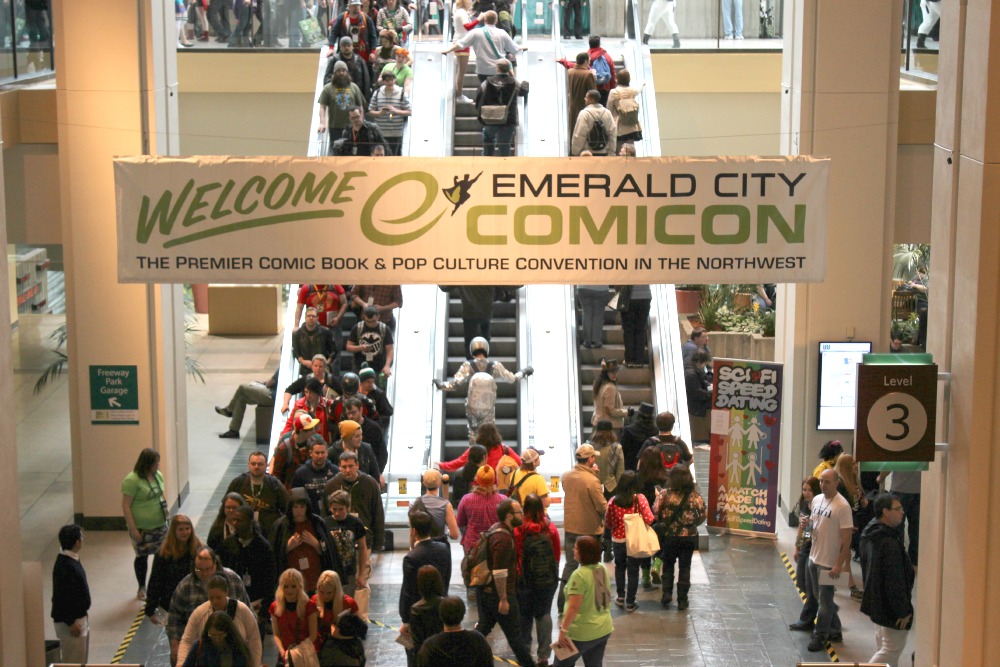 ECCC, if the name hasn't given it away yet, takes place in Seattle, Washington at the Washington State Convention Center. A place I have become familiar with having attended PAX in the past. The experience of attending PAX, my wife and I have a pretty solid routine down when it comes to traveling to Seattle and getting to the convention center. Will get on our two hour flight from Juneau, Alaska to Seattle, Washington. From SeaTac will hop onto the Link Light Rail System and for less than four bucks will travel down to the heart of Seattle where we'll take a very short walk from the train station to our hotel. Generally we try to arrive a day before the start of the event and leave the day after the end of the event. We just find it helps make traveling a lot less stressful by doing it this way.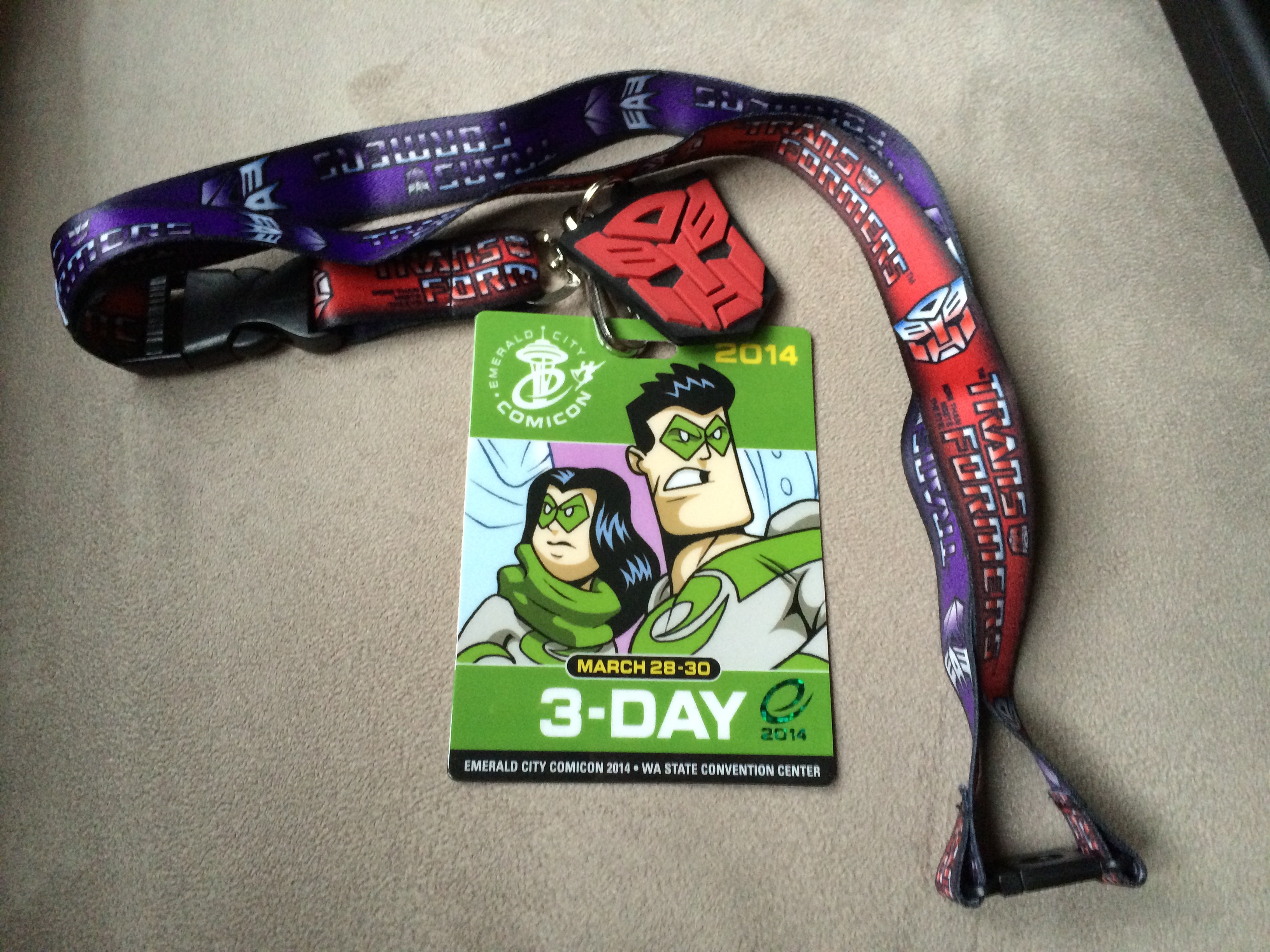 Now that ECCC is over and I have had a few days to processes the whole experience. I would say that out of the two other conventions I have attended in the past that ECCC is more like MacWorld than like PAX. The biggest thing being how polite I found all the other attendees to be. I was honestly shocked by this. An example of this would be that if anyone ever bumped into me it was always followed with a sincere apology. In a lot of ways this made sense to me. I mean a lot of people attend comic book conventions to buy rare and expensive comics. You honestly never know if the guy you accidentally bumped into is holding a CGC graded, four thousand dollar copy of Tales of Suspense number 39 featuring the first appearance of Iron Man.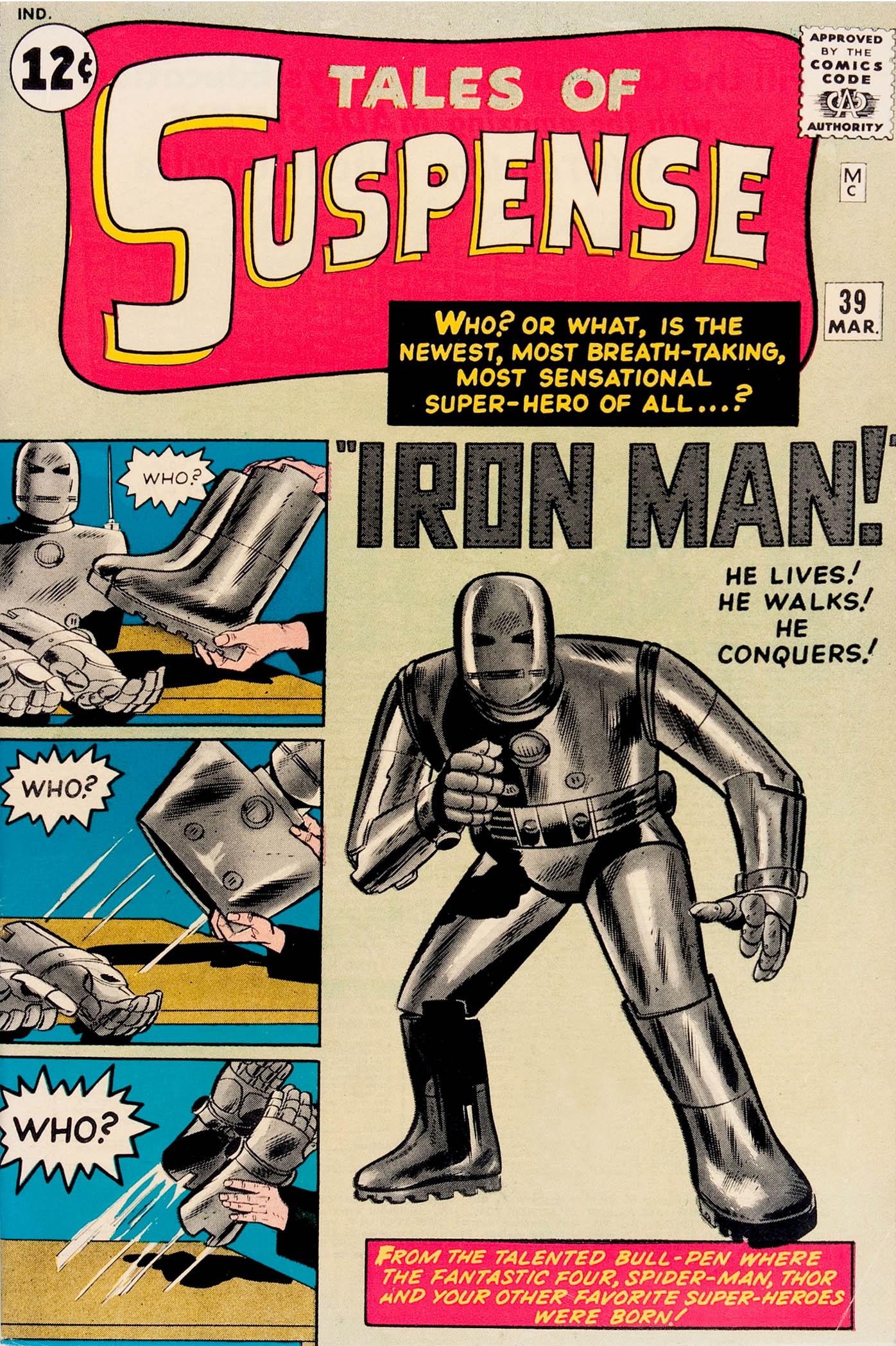 This actually happened to me at one point. While loading up into the elevator that would take me to my hotel room, I ran into a guy who had just bought a four thousand dollar copy of CGC graded Tales of Suspense number 39 and he was kind enough to let me hold it for a moment.
The next thing I noticed that made ECCC feel more like MacWorld than PAX was all of the booths that where setup to sell you comics. And not just comics. They had booths that would sell you protector cases for your newly purchased comics. PAX is more of an event for developers to allow the public to test out betas of games they are working on. There are the couple of booths where you can buy games and shirts and what not, but most of the even is centered around games that are not out yet announcements of games that are in early development.
As I walked around the show floor I discovered booths that would sell you posters of your favorite comic book covers. They had booths setup to sell you vintage action figures, T-Shirts, vintage board games and magazines. There was honestly a little bit of something for everyone at ECCC.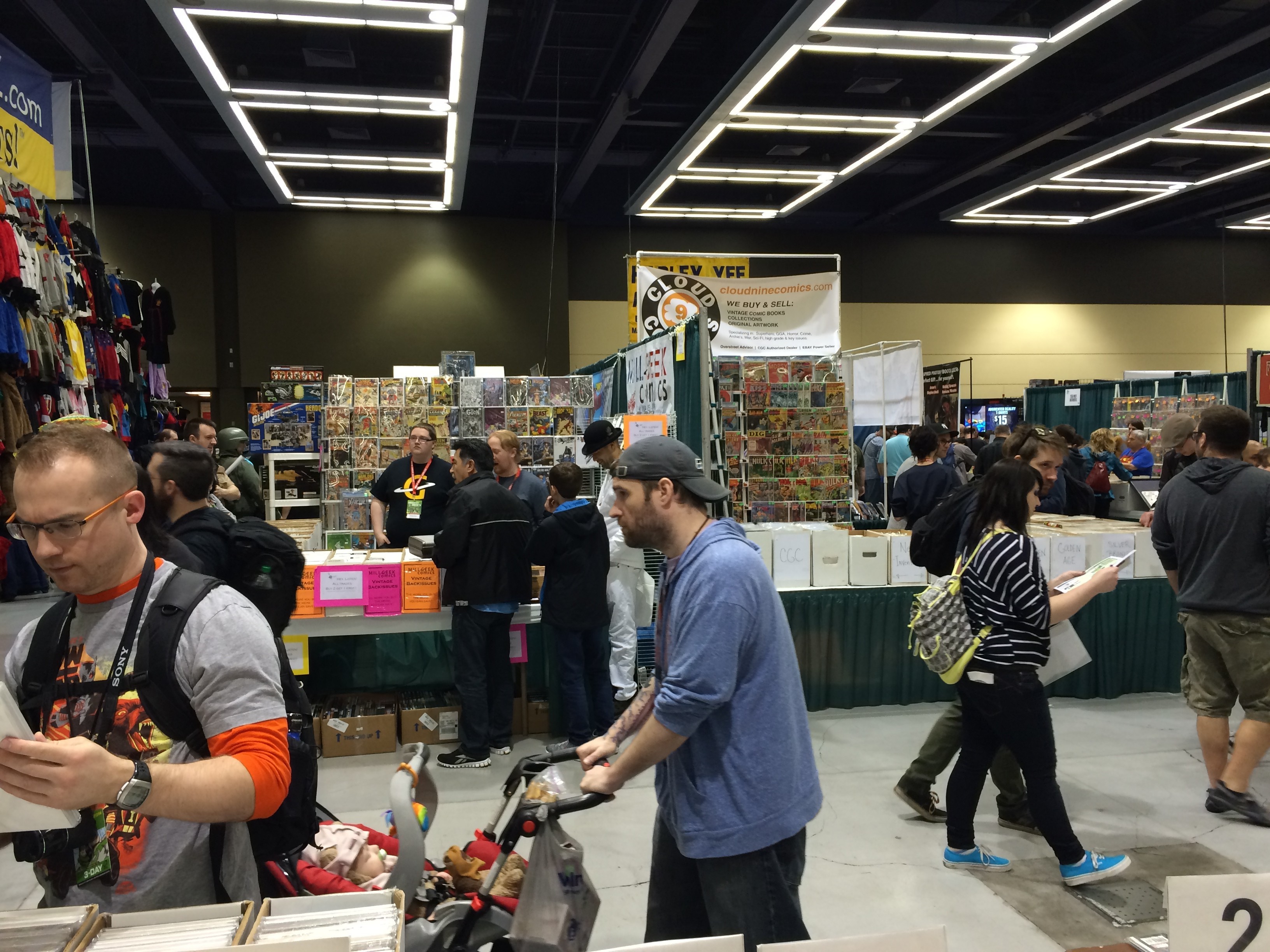 The show floor also had a section for comic book artists where you could go meet your favorite artist and have them sign your comic book or even do a quick drawing for you. They had major artists from comic book companies as well as artists from web comics and even artists who where just starting out. There was a pretty diverse group of talent at the convention.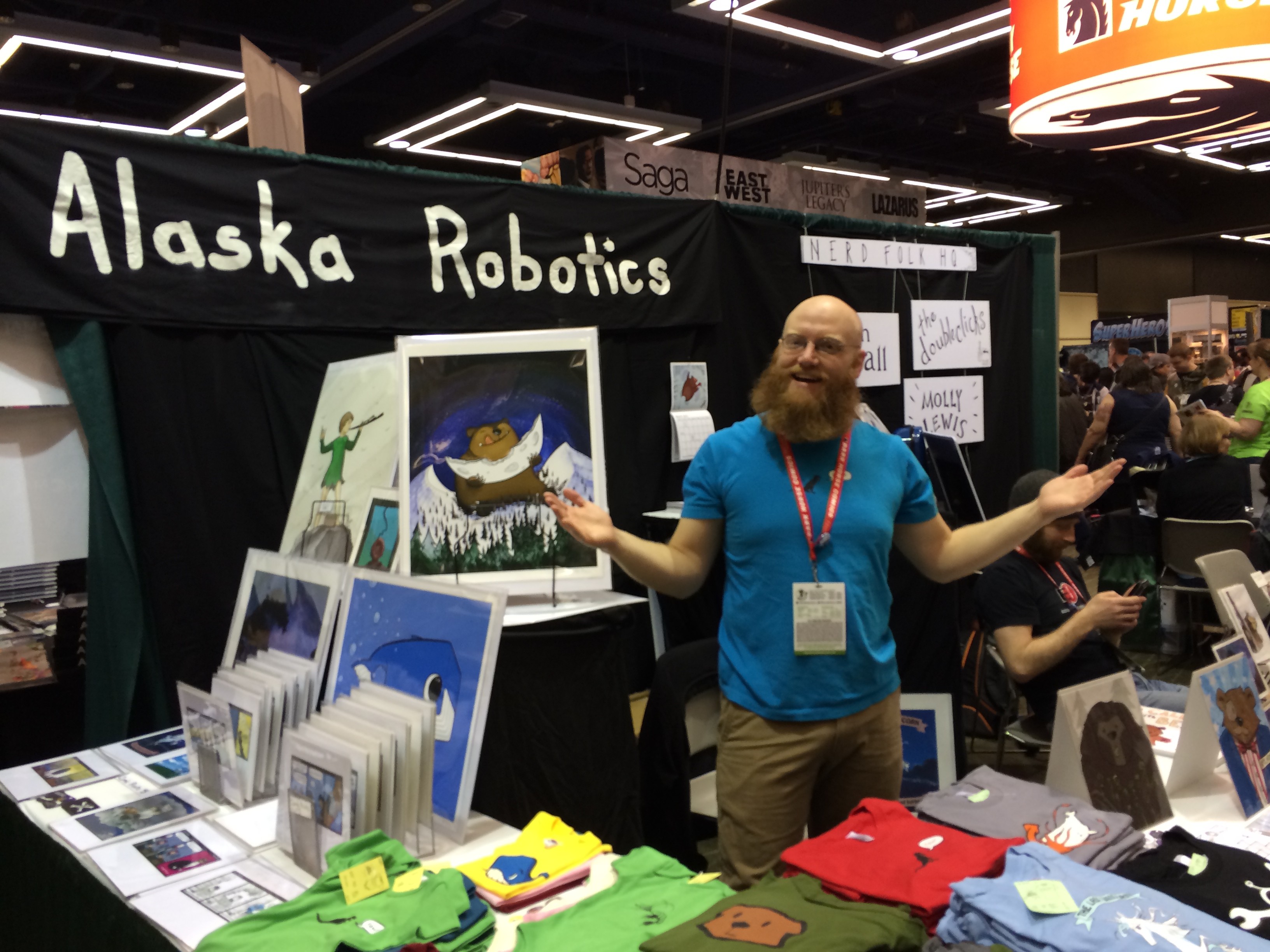 Unlike Macworld, the ECCC floor was littered with Cosplayers. You couldn't look in any direction without seeing someone dressed up as Supergirl, Aquaman, Batman, Harley Quinn, Spiderman, Deadpool or Red Dwarf. There was even a super sweet older couple dressed up as Popeye and Olive Oyl.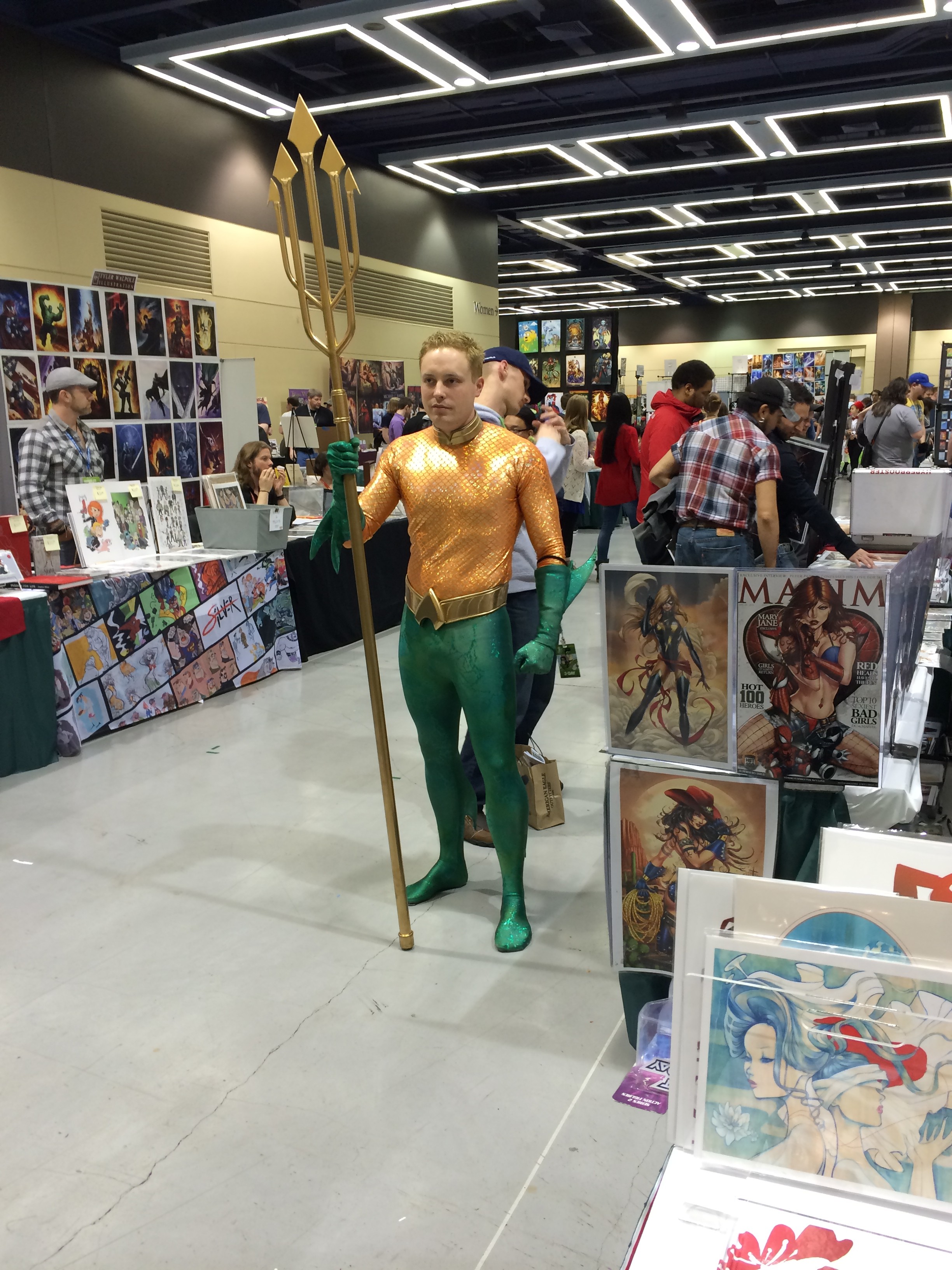 After three days of walking around the convention center I left with a handful of comics, action figures and art. The whole thing was a lot to take in and looking back I can see how I might have been able to plan things in away that would have allowed me to pick up a few more items. As it is, I am pretty happy with my haul and made a ton of memories I wont soon forget.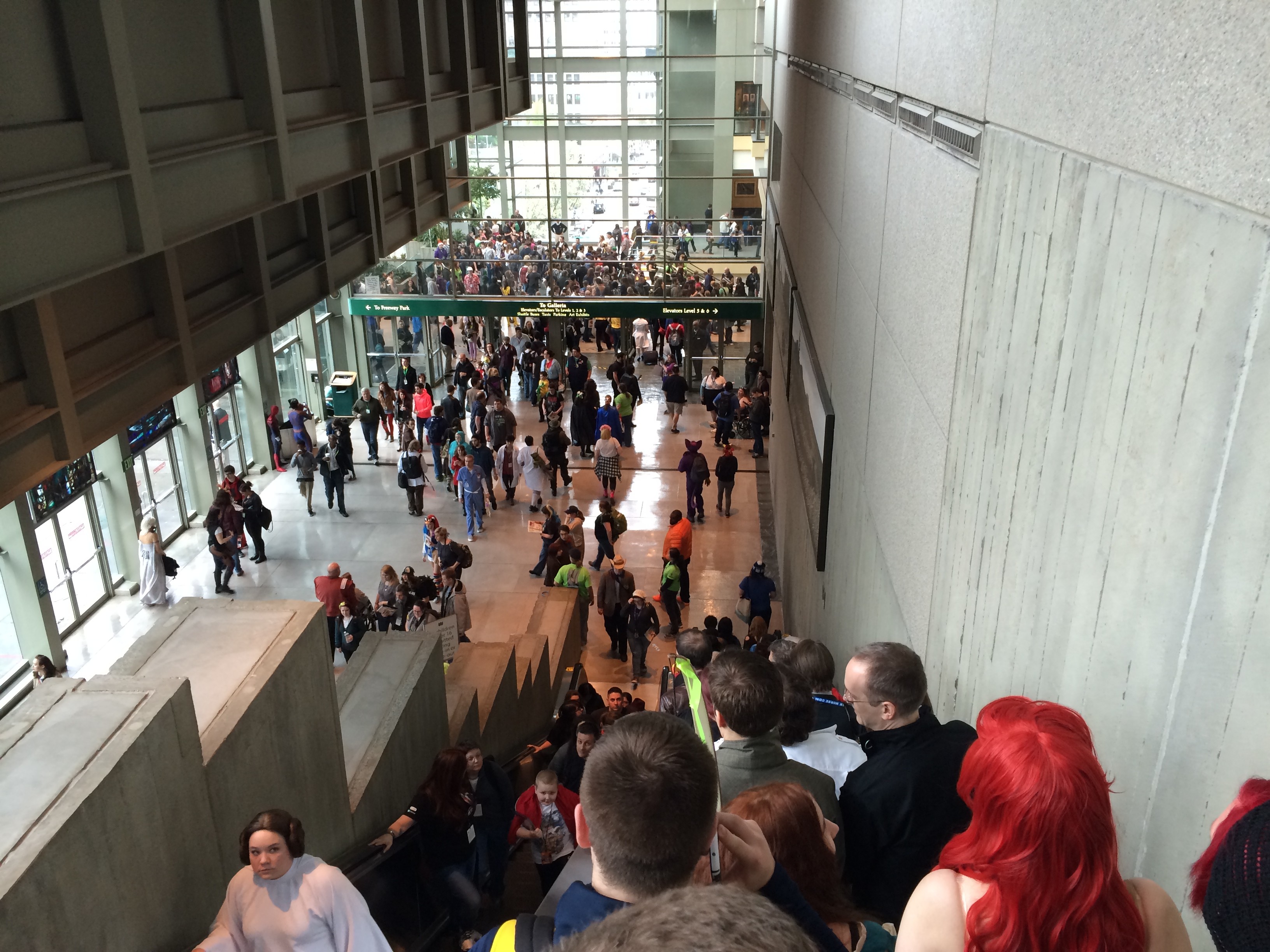 If you are interested finding out more about how ECCC went and the items I brought back home with me check out the Transmissions Podcast. As soon as my vacation is over and I get back to recording the show, I will get into some more detail about the whole experience as well as the items I picked up.