I got back from Seattle on Tuesday after having attend the four day Penny Arcade Expo (PAX). I thought I might share with you a few of the highlights from my trip.
The Tri-Wiard Drinking Tournament happens the night before PAX for the last few years. It consists of Harry Potter fans getting dressed up and going bar hopping all over Capitol Hill and challenging each other with drinks or shots. Normally one drink or shot per bar and there are about 5 bars on the route.
My wife, Hannah, really embraced her inner Potter and dressed up for the part. Our good friend Lyle was with us and to make sure we didn't feel left out, Hannah made each of us wands to carry around.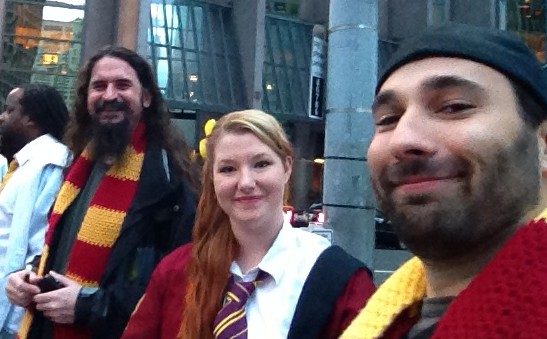 Now I am not much of a drinker. For the most part I sipped on soda, smoked one of my cigars and waved my wand in the faces of passers by while Lyle and Hannah enjoyed the drinking challenges. We even saw a couple get engaged.
[youtube http://youtu.be/JqwyuuDqbSI]
Along with meeting some really cool people and just over all having a good time exploring Capital Hill. Hannah also made some Harry Potter Themed Dice bags that could be auctioned off for charity.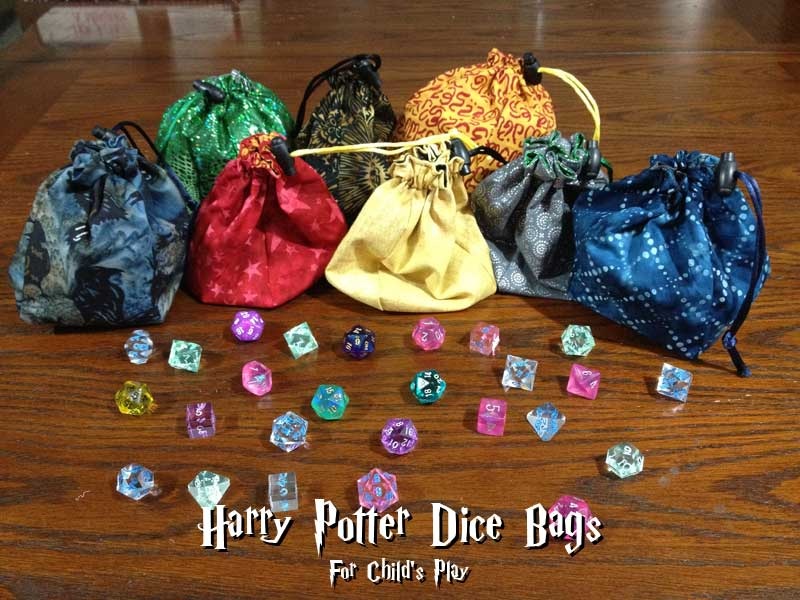 Gabe & Tycho, as interviewed by Robert Khoo, was a great experience for me. This took place inside the Paramount Theater. Gabe & Tycho are the artist and writer behind the Penny Arcade comic and it was very interesting to hear how Penny Arcade started and how the two deal with the success and money. They Both seem like really down to earth guys. It was a talk that I learned a lot from.
We got to try out the Oculus Rift. This device is everything everyone says it is. It's a pretty incredible experience. It was also a pain in the ass to demo. The line for the booth was always capped way to short which is a result of poor booth planning by my estimation. Perhaps they just didn't expect it to be as popular as it was. Lyle and I walked away from this demo talking about how the device could also be used for one's work environment and not just entertainment.
Author Patrick Rothfuss, gave a talk. A rather funny talk. As did writer and artist Scott Kurtz. Both were funny and entertaining and I came away feeling like I learned something.
Hannah and I got to spend a little time away from PAX too. She took me to Pike Place Market. A place I had never been to during the day. Any time in the past I had been there it was after dark and I was looking some place to eat. This was the first time I was there during the day with all the tourists and it was great. I am really glad we got to do that together.
Lastly I want share with you a quick one minute video I made from the trip. Enjoy.
[youtube http://www.youtube.com/watch?v=23HBW3c2vk0&feature=youtu.be]