This year's Hallmark Keepsake Transformers ornament is the G1 Decepticon, Soundwave. I talked about this ornament back in Juneau right after I placed my preorder for it. Last Tuesday, I received a phone call from my local Hallmark store reminding me that I could pick up my Soundwave ornament that Saturday.
I've talked about other companies in the past that have released G1 Transformers ornaments. These are beautiful Transformers ornaments that I hang on my Christmas tree every year, but Hallmark really hits all my nostalgia buttons. For the last three years, they've created G1 Transformer ornaments that somehow simultaneously remind me of the actual 80s toys and the box art that the toys came in. They managed to make me remember that feeling I got as a kid opening up Transformers underneath the Christmas tree.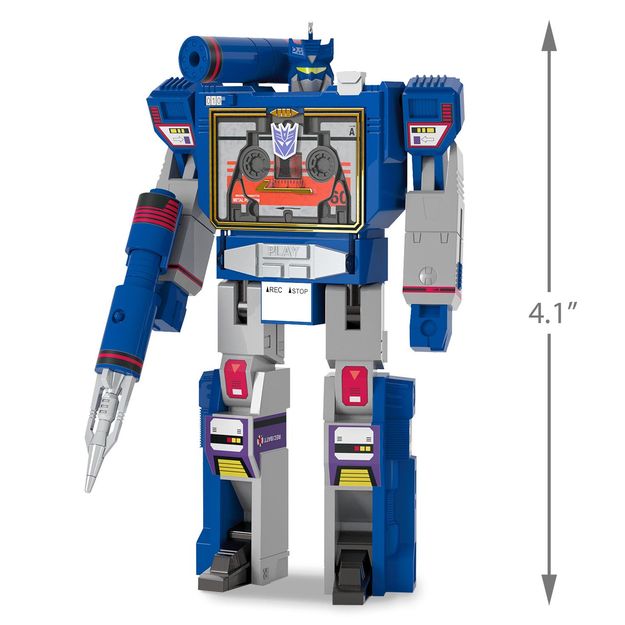 In my video review above, I'm blown away at how beautiful and lovely created this Soundwave ornament is. Aside from just one miner sticker flaw on the shoulder, it's hard to find anything wrong with this little. Hands down, of all four Transformers ornaments that Hallmark has put out under their Keepsake line, this one is the most well done.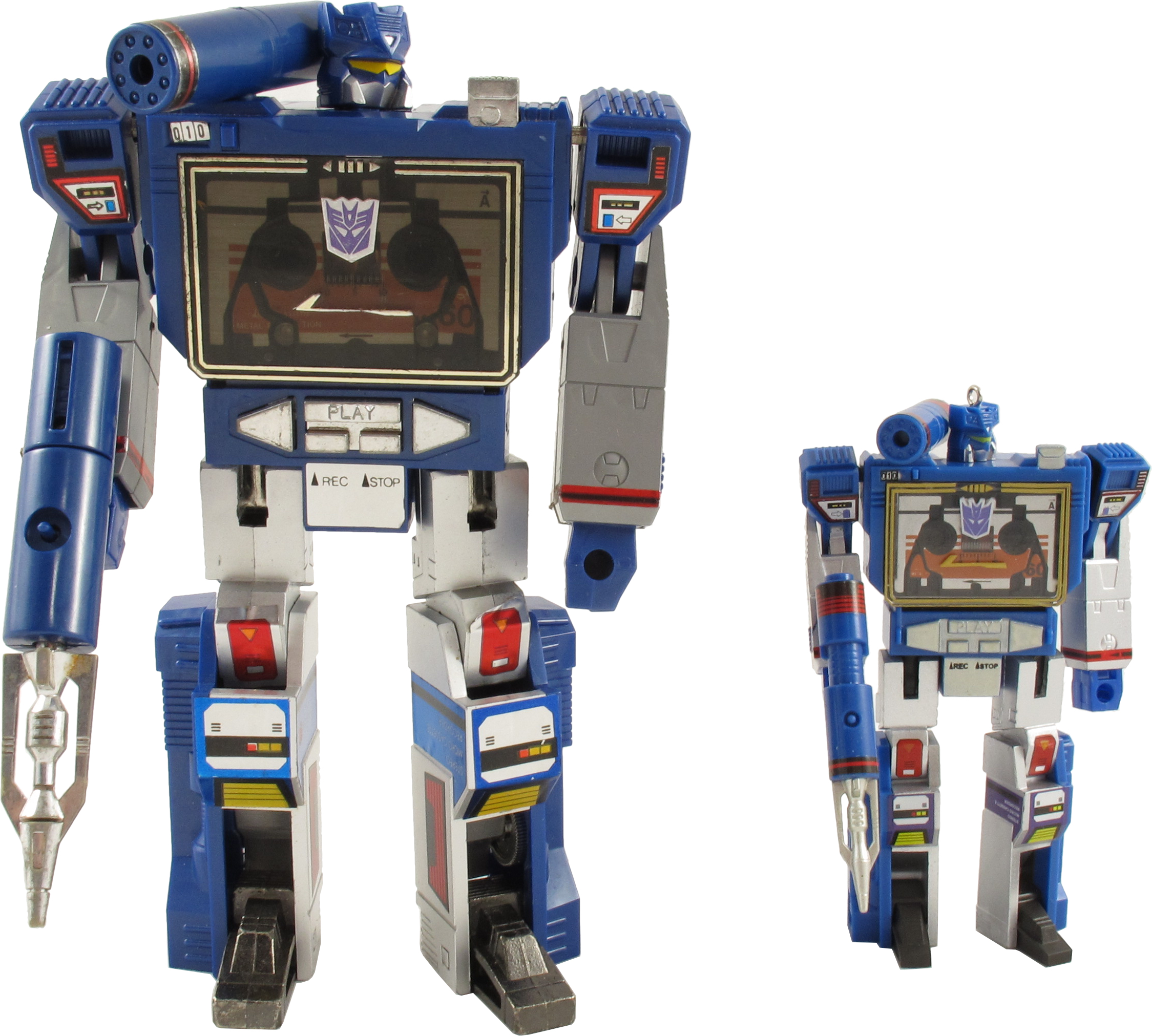 The designer of this Soundwave Ornament is Orville Wilson. I really wanted to interview Mr. Wilson for this. I reached out to Hallmark and tried to do my best sleuthing online to find some contact information him. Sadly, I haven't heard back from Hallmark and I haven't been successful in finding any contact information for him. I did find a video of him that Hallmark put out a few years ago.
I really feel this was a good purchase. I couldn't be happier with it. So please let a comment down below and let me know what you think of this new Transformers Hallmark Ornament.
Podcast: Play in new window | Download
Subscribe: RSS