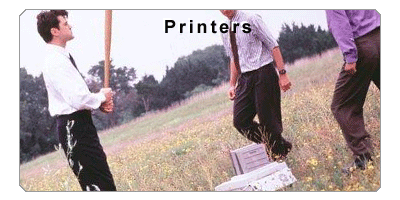 Yup, thats right. I don't own a printer. It cost so much to own a printer in my opinion.
Actually, a printer itself is not that expensive. You can get a really nice printers these days for cheep. It's just the outrageous cost of printer ink that keeps me from owning one.
I don't have things I need printed everyday. From time to time I do have documents I need to printed. Sometimes I even want to print photos off for myself or friends and family. It's not all that often. Maybe once, maybe twice a month I have something I want to print.
When I have something I need printed I will take it to a local print shop. I can print documents and photos for pennies compared tot he cost of buying a printer and ink, and hopping I use it often enough that the ink does not dry up before it's empty. It's just not worth the hassle or cost.