While visiting Seattle for the Penny Arcade Expo (PAX), my buddy, Lyle, turned me on to a service called Uber. Lyle had the Uber application on his iPhone and allowed him to get us a ride anywhere we needed to go. It was pretty neat and from the moment I stepped into our ride I was impressed.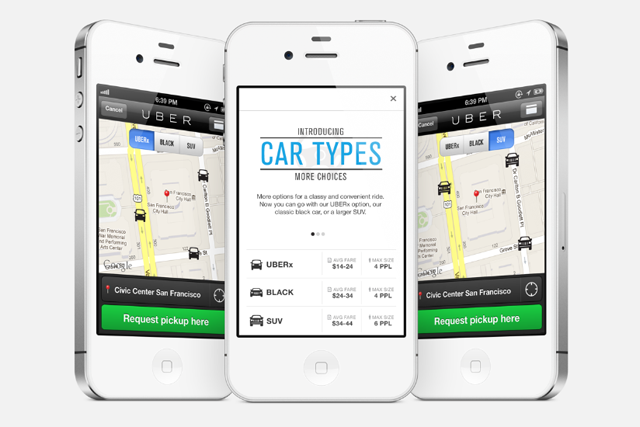 The app for Uber uses GPS to identify your location and then shows you all the Uber cars that are available in your area. It even lets you know how long it will take for one to reach you. The app also allows the Uber driver where you are, so you don't have to worry about giving out directions or figuring out what street corner you're standing on. The app can even estimate the cost to get to your destination.
When you request to have a car come pick you up, the application will let you know when the driver has acknowledged your request and will let you know what kind of car is coming to get you. You will also get the name and picture of the driver. You can even keep the Uber map open on your phone and watch the driver make his way to you if you like.
All the Uber drivers drive black cars or SUVs and the drivers all wear suits. There cars are very clean and from my personal experience they are safe drivers.
It's like a taxi service, but you are always picked up in style, and you never have to tip. The cost of the ride is automatically charged to your credit card. No fuss, no muss.