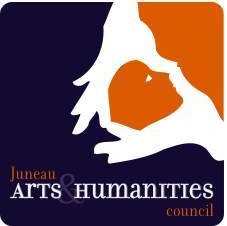 My wife is quite the creative soul. I find myself impressed and amazed almost daily by the ways she expresses herself creativity. One of the ways I have seen her harness her creativity is with a program called 'Wearable Art'. The Juneau Arts and Humanities Council puts on an annual event called, 'Wearable Art' where people create artistic clothing and for one weekend a year they show it off on a runway in down town Juneau.
For months my wife has been working on her second entry into the Wearable Art event. Inspired by her nursing career, she started sketching out designs for a dress made entirely from materials found in a hospital operating room. I watch as she slowly brought the dress to life. It really is amazing how her mind works and how she is able to put things like this together.
This past weekend was the annual Wearable Art show and My wife, along with her model showed off all the hard work that had gone into her dress. Below I would like to share with you some photos from the event.