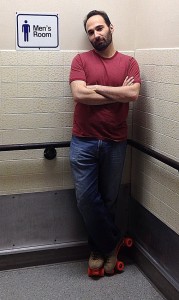 Now that I have finished the readable draft of Mirror Through Time, my mind is constantly thinking about all the steps I need to take to make sure this book launch is successful. Currently I am waiting for feed back from people who are reading the book. Based on that feed back I will make the last few changes to the story before moving onto the next step..
What is the next step? Well for starters, I have to:
Send the final version of the book off to be proofread.
Have a cover artwork designed
Acquire ISBNs
Have an audio version of the book read and recorded
Have the book formatted for ebook readers
Have the book formatted for Amazon on demand printing
Marketing (which includes interviews and reviews)
…and much, much more.
There is a so much that is going into launching Mirror Through Time, that I still don't have a publish date. I am hoping that it will be sometime before the end of year. I think that is a realistic goal.
Throughout this whole process, I do find myself with stretches of free time. For example, I have a lot of free time while I wait for early reviews of Mirror Through Time to come in. One of the things I have started doing with this time is that I have started working on the next book. I have had the idea for this next book floating around my head as I was finishing up the last few chapters of Mirror Through Time.
Unlike Mirror Through Time, I am not entirely sure how this next book will end, or even if it will be my  next book. The only way I can find out is if I start writing and see where it goes.
Each of the characters of the next book have songs that remind me of them. Songs that I keep on my iPhone and have been listening too to keep me in these new character's mind-set. So far its been working and I have been enjoying the words that I have been typing on the screen. Time will tell if this is going to be the next book for me or not.
Adapt what is useful
Reject what is useless
And add what is specifically your own