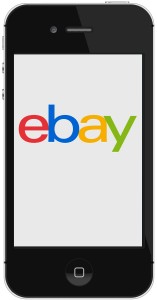 After I had done all of the research that I wrote about in my last few posts, ( See posts: Transformers Comic Book Continuity, How To Tell Different Comic Editions, What Is A CGC Comic?, A Comic's Value, and How To Pack & Mail Comics) I finally felt ready to take to ebay and try and hunt down the original Marvel Comics's Transformers Issues #1 – #80.
I started out by creating an account on ebay and PayPal and after those accounts were created I never once went back to using ebay on my home computer. Rather, I installed the ebay app onto my iPhone and through the ebay app, I linked it to my PayPal account so I could pay off actions quickly.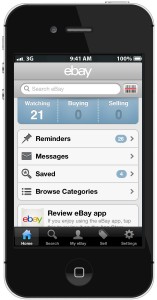 The advantages I found using ebay via my phone over a normal computer's web browser were huge. The convenience of being able to follow and action and save favorites to my phone saved me a lot of time in hunting down and acquiring this collection. You can have the ebay app on your iOS device alert you when an auction on ebay is about to close. It can also alert you that it has found new items based on your search criteria. Both were very useful for me.
Using the ebay app for my phone I saved two searches. "Transformers Comic Collection" and "Transformers Comics". These two searches seemed to do the best job finding the comics I was looking for and the iOS app alerted me whenever someone posted items related to the Transformers comics I was trying to collect.

I was able to save a lot of money by finding Transformers comics that were grouped together. In particular those higher numbered and harder to find issues is where I was able to save. I would come across an auction that would have issues #68 – #80 for $40 bucks.
What I learned the hard way was to not bid on the auctions until their posting time was almost up. If I placed my maximum bid on an auction say, six days before the auction was up, I stood a much higher chance of being outbid by someone else on the Internet. By waiting till that last minute (literally) to place my bid, I won most of the auctions I bid on.
Another thing you want to check on before ever placing a bid is to read the full description of each auction you are interested in, examine the photos provided for each action carefully and make sure that the seller has a near perfect score from previous actions. These are all things that you can review from your iOS app.
During all of this I was worried about getting a fast one pulled over on me. And with the exception of one auction, I don't feel like ebay is anything to be scared of anymore. In this one case, I placed a bid on a single issue of Transformers #80 that was in near mint condition. I won the action, but was later contacted by the seller and told that the item was an accidental double post and that he did not have the item to sell me. He apologized and tried to offer me something else which I did not need.
All in all I was able to complete my Transformers collection inside of two weeks with twenty separate actions. I got the comics for far less than what they were worth and I am pretty happy with the way things turned out.