In what felt like an elaborate Grand Theft Auto 5 heist, I along with my Transmissions Podcast cohosts were able to obtain copies of Transformers: Generation One, Issue 0 with the rare variant Halifax cover.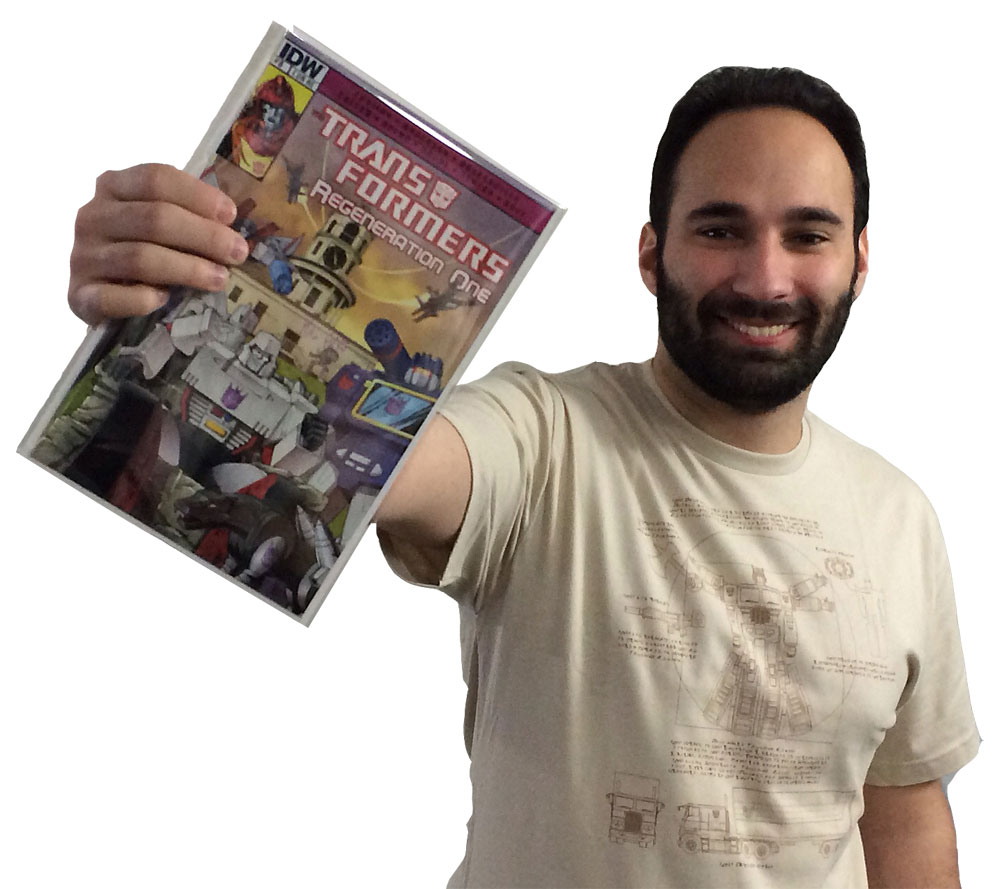 This limited edition Transformers cover was the brain child of comic book store owner, Darryl Wall. His idea, along with IDW Publishing, brought the project to life. 1,200 of these comics with this special cover were made. A cover that celebrates the history of Halifax, Canada and ties in their local comic con all at the same time.
I was made aware of this comic with its unique cover back in early August from a posting on the Seibertron Transformers fan site. This was just before the Transmissions crew and I recorded and posted our very first podcast. At the time the book was still a ways off from being released.
Fast forward to around mid September and I stumble across this news cast about the Transformers comic. I learned things from this news cast that triggered something in my brain that told me, I must have this comic!
What makes this comic so special are two things. One being that they only produced 1,200 copies. The other being that they are only selling this comic from a Halifax comic book store in Canada called Giant Robot Comics. The reason for IDW only allowing the book to be sold from Giant Robot Comics is because the store's owner contacted IDW and worked with them to make a cover for the issue that reflected Halifax. The result is a cover that features some great G1 Decepticons, but also includes an old landmark of Halifax's and the name 'Hal-Cons' which is a play on words. Hal-cons represents Halifax Deceipticons and the Halifax Comic Con.
After watching the news cast and reading the post it was in, I forward the link to the other hosts of the Transmissions Podcast, knowing that one of them, also named Darryl, lived in Canada. I included a message with the link that read, "Darryl, you're Canadian. Can you score us a copy of this book?" And with that message the plans to acquire these books for all of us were formed and set into motion. I encourage you all to listen to how this all went down as we disused it on Episode 8 of the Transmissions Podcast around the 1:13:40 mark. 
Darryl Wall of Giant Robot Comics, later came on our Transmissions podcast and did an interview with us. It's all very interesting to hear how the whole project came to be. Check it out and let me know what you think!