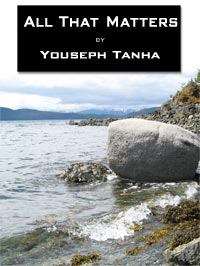 My first book reviews are coming in. Slowly, but surely I am starting to hear back from people who have read 'All That Matters'. It is really exciting hearing from people who don't know me in real life and finding out they like my book. So far all of the comments have been positive and I want to share a couple of them.
Sherry Book Blogs gave me a FIVE STAR review and had the following things to say about my book.
The ending to All That Matters is honestly one of the best endings I've ever read!
Once every so often, I finish a book that unnerves something in me, the story will remain with me forever. All That Matters is that book for me. It is so painstakingly raw and shows some of the deepest and darkest parts of cancer, whether you have it or know someone with it. I found moments that were pure and full of life and than some that were empty and with no hope. The words were simple and nothing to jazzy. They made the flow of this story very easy to read and very enjoyable!
I think the best thing about All That Matters is the conversational tone of the novella. While I was reading it, I felt like I was listening to someone tell me a story–like I was listening to my grandfather tell me about growing up in Ohio, or my dad telling me about growing up in our hometown. I loved that. It made the story so enjoyable for me.
I thought the story was great. It reminds me a little bit of Nicholas Sparks
I liked the fact that for the most part, Amanda and Ethan's story wasn't overshadowed by any subplots.