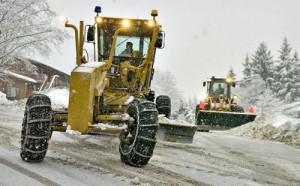 The snow has really been coming down on us this year. It is safe to say that the city and borough of Juneau, Alaska has forgone any responsibility toward keeping our roads safe to drive on.
I can understand a place like Seattle not keeping their roads clear of snow an ice. Weather conditions like the ones they have recently suffered, have been dubbed SnowPocalypse or SnowMageddon, are not a daily, monthly, or even yearly occurrence. They are just as random as achieving a critical hit in Dungeons & Dragons. So I can let places like Seattle slide on having bad to unsafe road conditions every few years. It's hard for a city to justify having plow trucks for a meteorological even that happens randomly and lasts for such a short time.
A place like Juneau, Alaska on the other hand is much harder for me to forgive. The city and state know that each year it is going to snow. They know each year what the roads are going to be like. Yet, for some reason this year they do not seem to be taking the task seriously.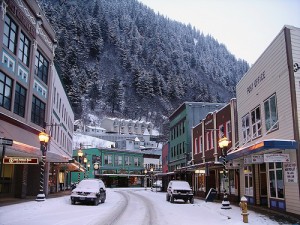 In years past I could rarely drive down any road in Juneau and not see a city plow truck scraping snow and ice off of the streets during the winter. This year it has been a rare occurrence that I have seen a city plow truck and when I do they are not scraping the streets as they plow the snow. This has resulted just about every road in Juneau is covered in ice. Everyday that I have driven to work or driven home in the last several weeks I have seen a car accident of one kind or another.
What is more astonishing to me is that it is currently January, almost February now, and the city has still done nothing to correct this behavior. Even after citizens have complained. Sadly, I think it is going to take a vehicle accident involving some kind of official for them to step up their responsibilities to normal levels.