Yesterday, I received two sketch comic book covers I had commissioned. I thought sharing these covers along with the process I went through to get them would compliment my last two YOSHICASTs. (Blank Comic Book Covers and Blank Comic Book Variants)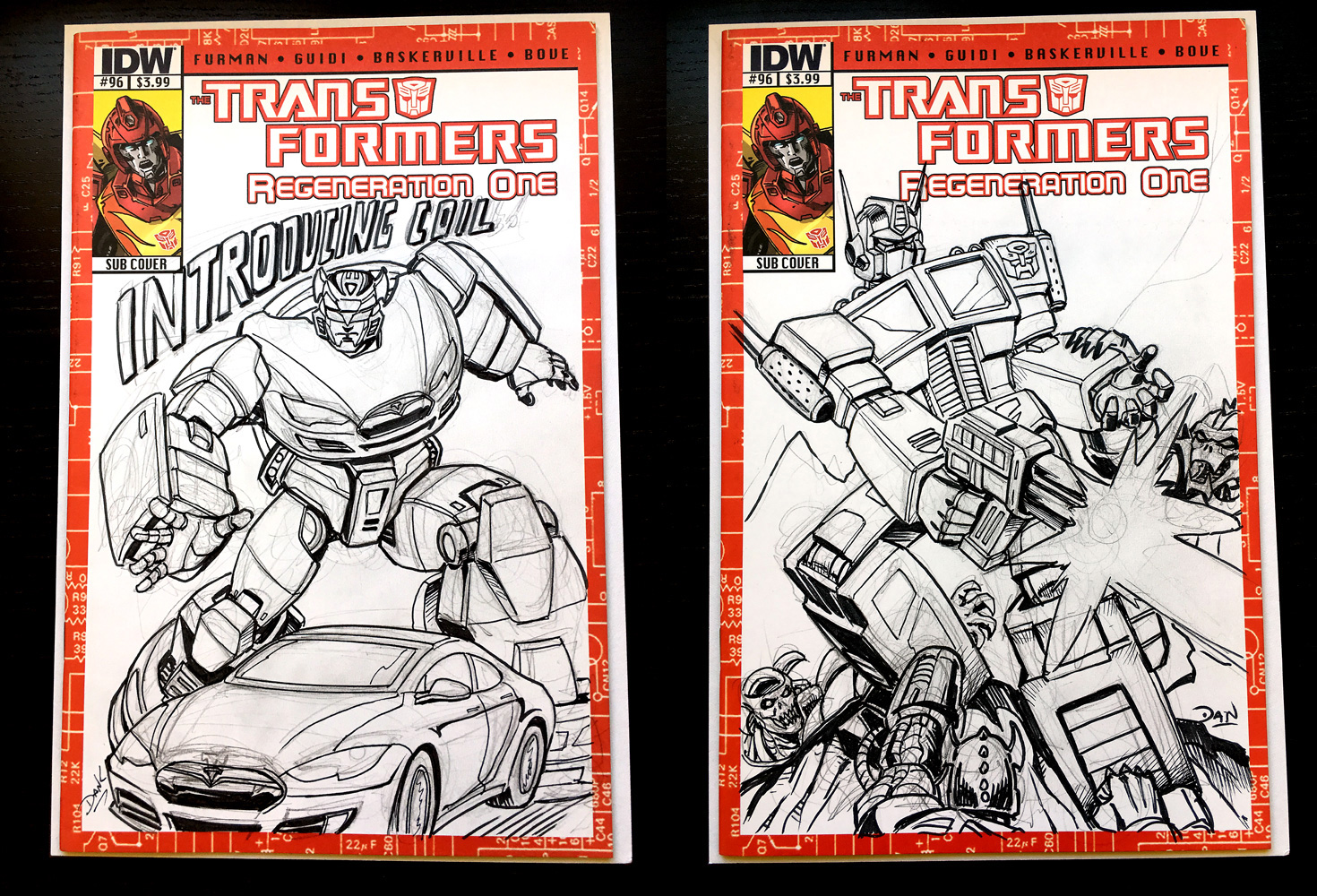 A few weeks ago, I set out to find the last missing comic book from my Transformers: Regeneration One, collection. Issue 81. A blank cover. It's a cover I've never seen in a store or online.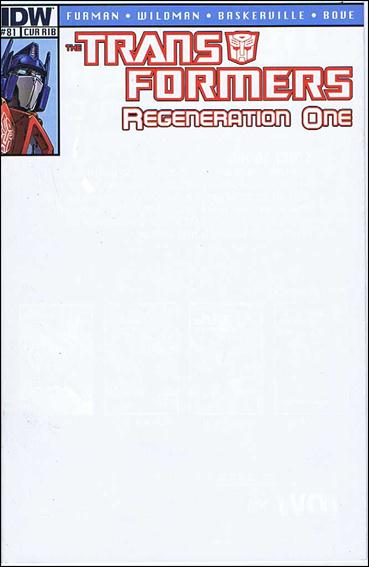 I started my search at the Transformers Wiki. There I learned this cover was to be used for "Unique hand-draw sketches by Dan Khanna". I hadn't heard of Dan Khannah before that search. It turns out Dan is a comic book artist who's worked for Dreamwave and IDW. Currently he does work for Soap Studios figure series, the TF Imaginarium statue line, and Hasbro.
From the Wiki, I was able to find Dan's website. I E-Mailed asking if he had any of the blank Regeneration One covers.
"I'm long sold out of covers for regeneration 81.", he wrote. "believe I have a few blank covers for regeneration 1 issue 93 with rodimus prime in the corner box, which I could draw up a few sketch covers for you if you'd like."
This was a no brainer. Of course I'd love to have sketches from an artist who worked on Transformers!
Two days and four e-mails later, Dan and I agreed on two sketch ideas. One would be a brand new Transformer. An Autobot named Coil, designed from the TESLA Model S. The other would be a homage to the original DOOM box art.
The Sketch of Coil was the easiest from my point of view. "I would love to have a brand new Transformer drawn in the G1 style.", I wrote him. "This one does not exist. I would like to see a Tesla Model S and it's bot mode. Autobot. On the cover I would like written (if you can) "Introducing Coil!" In a later e-mail I added, "With the TESLA sketch, I want to make sure to see the TESLA logo in car mode and in bot mode if it works out along with the Autobot insignia."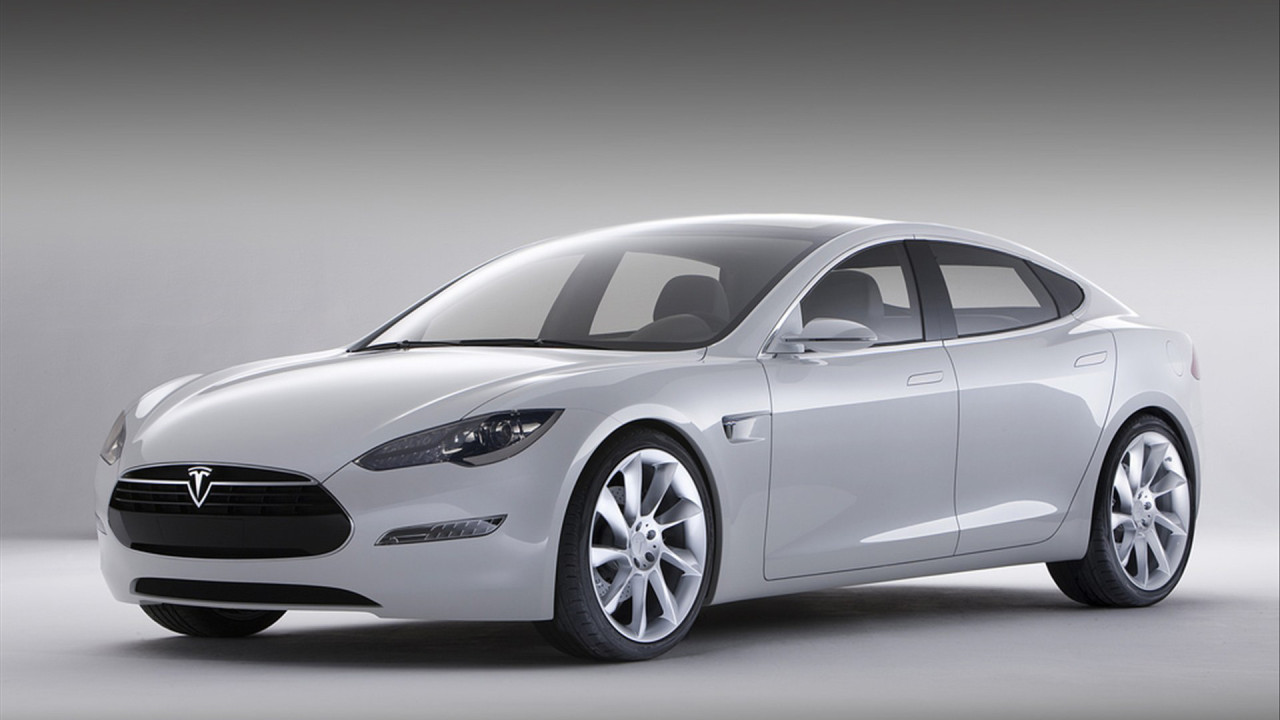 The sketch turned out damn near perfect. Obviously it's missing the Autobot insignia. Let's chalk this mistake up to experience. Don't rush sketch request. Really think it out and spell it out in one clear E-Mail. The more back and forth you have the more likely something wont turn out the way you picture it.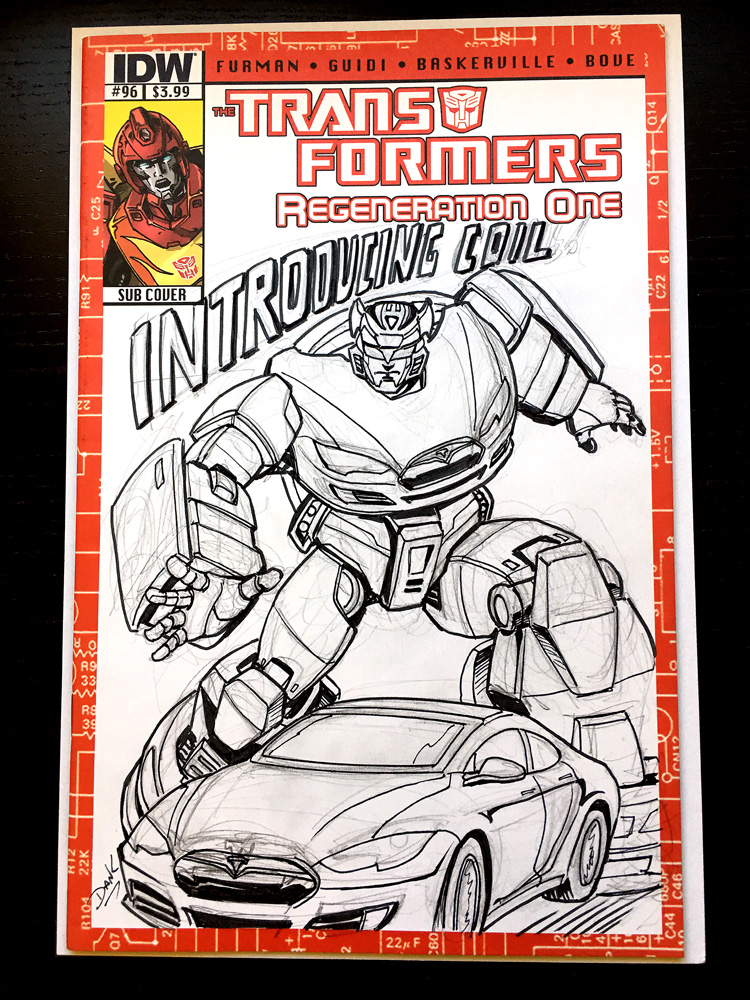 The DOOM Box art homage required the most back and forth. "G1 Optimus Prime in place of the center character on the box art.", I wrote Dan. "Deceptions clawing up at him and another Autobot running up from behind." I even went so far as to list which Decepticons and where I would like them to be in place of each of the hoard of Devil spawn.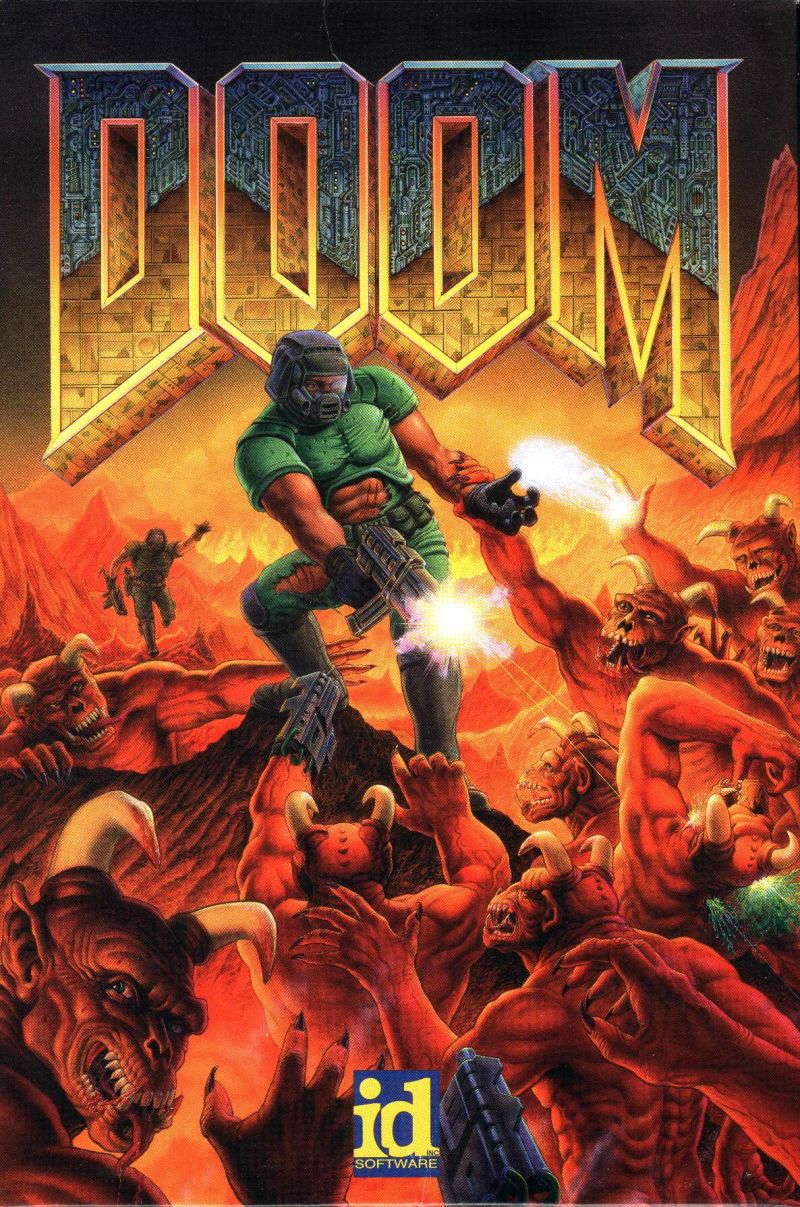 Dan kindly told me that was a bit much. We both ended up agreeing on the final design you see here.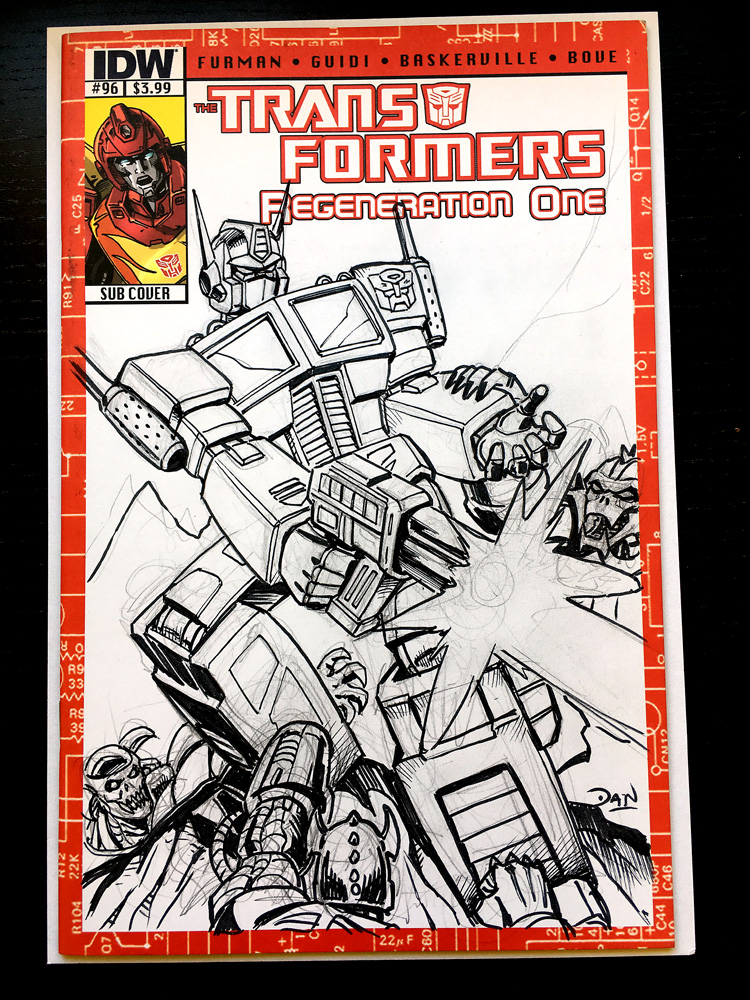 It's worth noting that if, I didn't like how I thought the sketch would turn out, I would have told him not to do it.
So, for a grand total of $135.00, I got two unique and fantastic sketches from a true Transformers artist. The Tesla Autobot named, Coil and an homage a truly fantastic game, DOOM.